27 Apr

Malone University Alumni Serve as Essential Employees, First Responders

COVID-19 rapidly changed the nature of our daily work, and many Malone University alumni are serving their communities with a heightened sense of urgency and purpose. Here is what some Malone University alumni had to say about their professional roles "at such a time as this" (see Esther 4:14):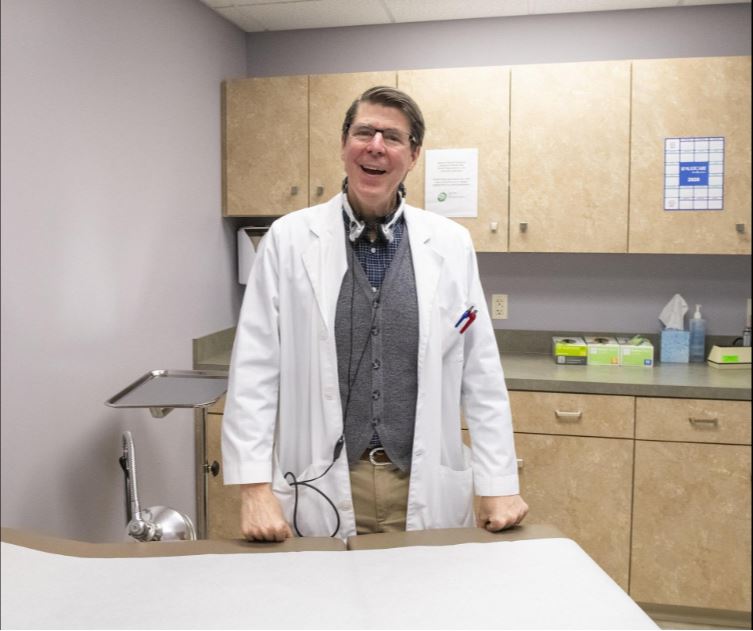 Stan Anderson, MD '80, Jackson Family Medical Practice
"The Coronavirus may have turned March madness into March sadness, but for people of faith we will have gladness because of our eternal Hope. I continue to serve my patients each day because I want to help those who really need me. It's who I am, it's what I believe in. It's Christ's Kingdom First."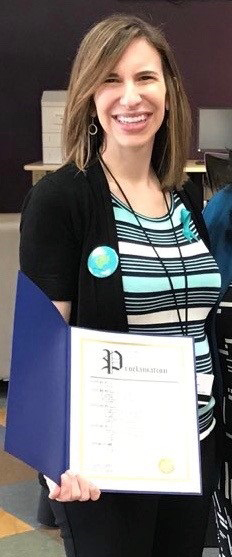 Gina Bowers '09, Program Manager of the Alliance Rape Crisis Program, CommQuest Services, Inc.
"As Christians, crisis and challenges are as much a part of our heritage as is resiliency and strength. For my Christian colleagues and me, that means that we serve our community with strength and confidence so that we will be able to look back on this experience and think 'Wow, look at all the ways His Kingdom was advanced through each of us.'"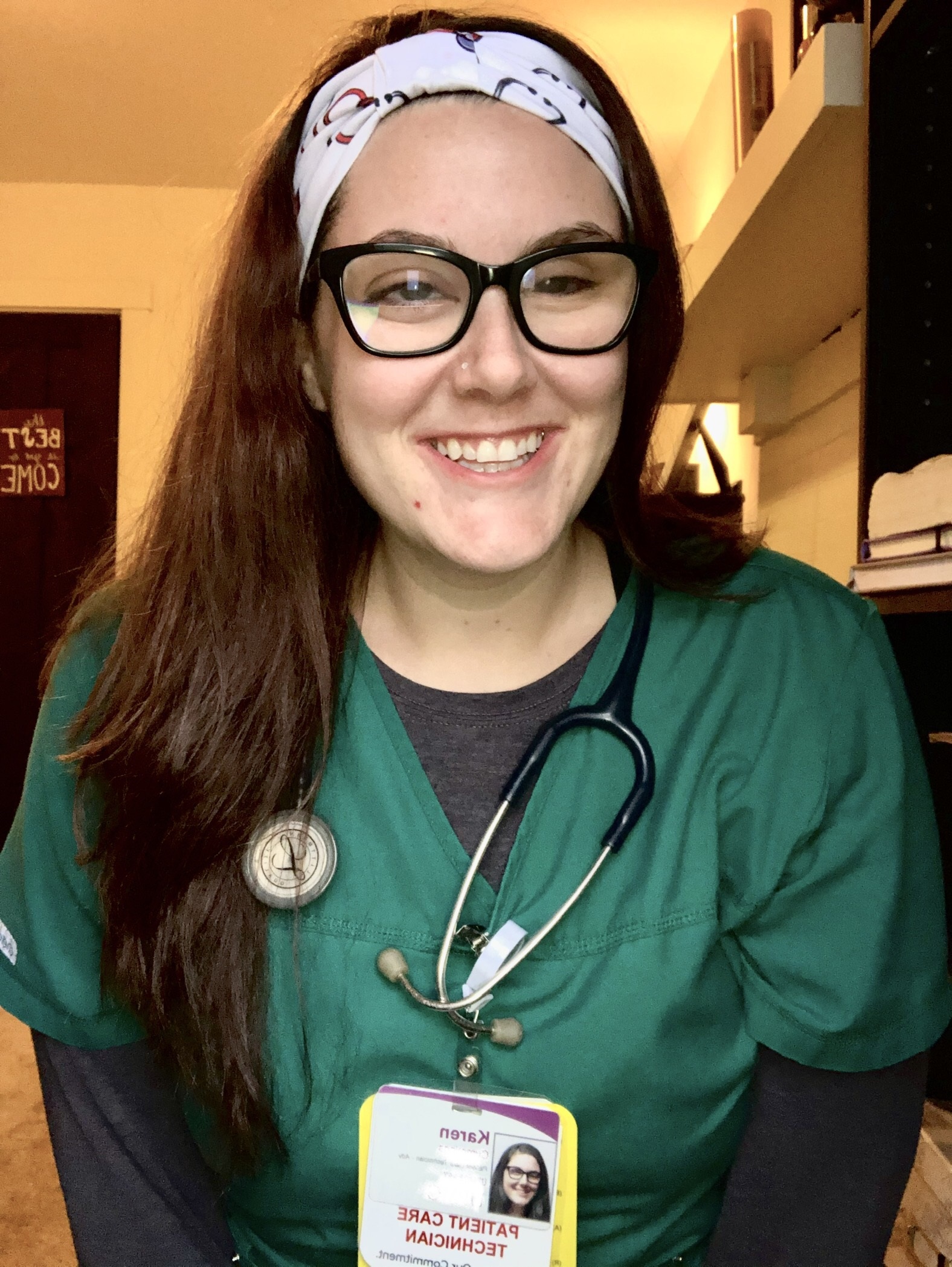 Karen Cummings '14, Advanced Patient Care Technician
"I am working in the emergency department at a children's hospital and I believe that my Malone degree and experience working as a social worker before pursuing nursing is what gave me the tools I'm leaning on in this time. There is no way I would be brave enough to continue to go to work if it wasn't for my social work roots. Things are very intense in the hospitals right now but it has created such a beautiful opportunity to truly live out Christ's Kingdom First."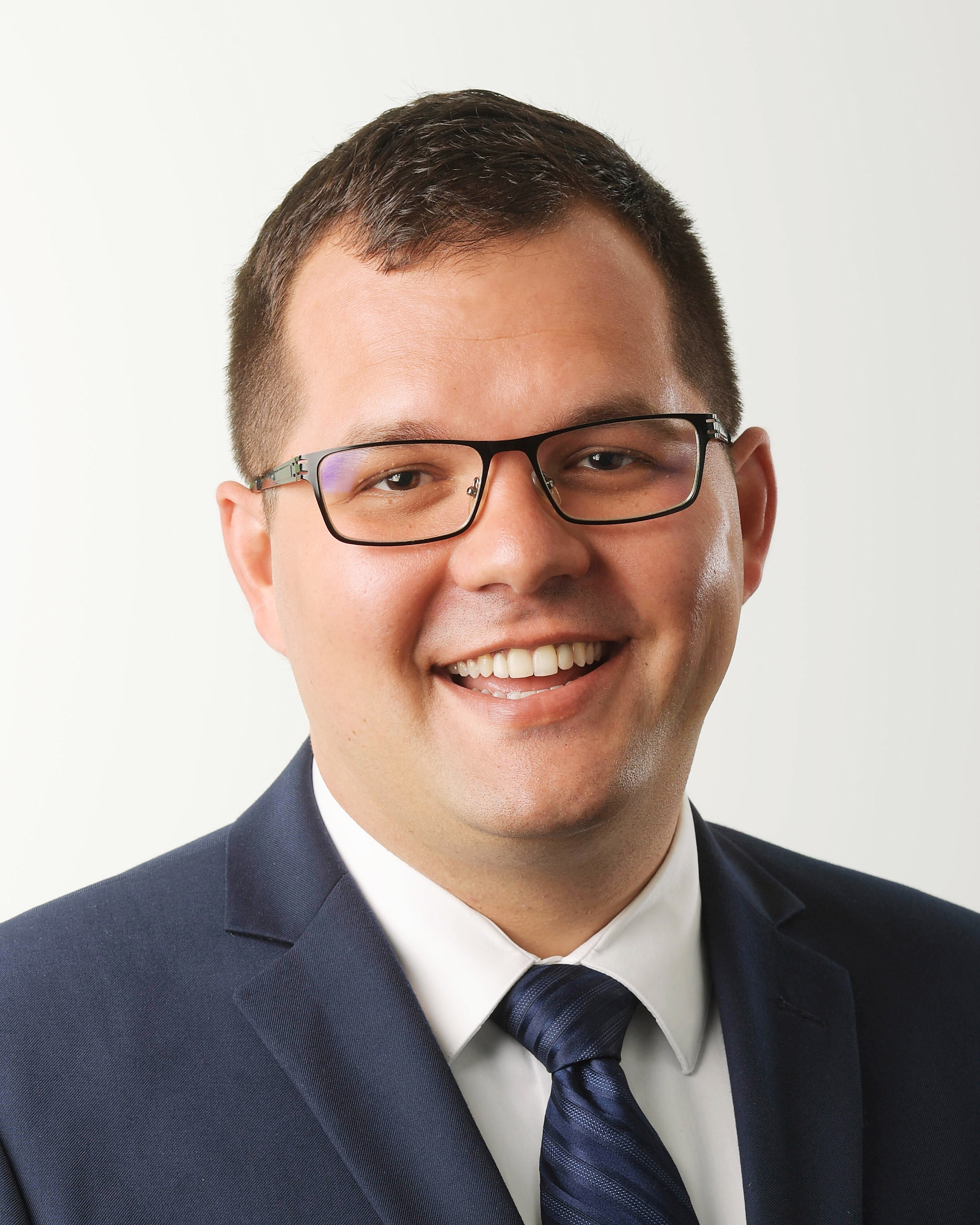 Josh Eck '11, Communications Director for Lieutenant Governor Jon Husted
"In politics and public service, every day should be about serving other people, but never is that more true (and clear) than during a crisis. Malone's mission is to put "Christ's Kingdom First," and Jesus spent his life serving and loving other people.  Now is one of those times when people need others to be looking out for them more than ever. It's inspiring to see that servant's heart ignited in essential employees who sometimes have to be in harm's way to get the job done, but also to see the way it changes how everyday people modify the way they treat others."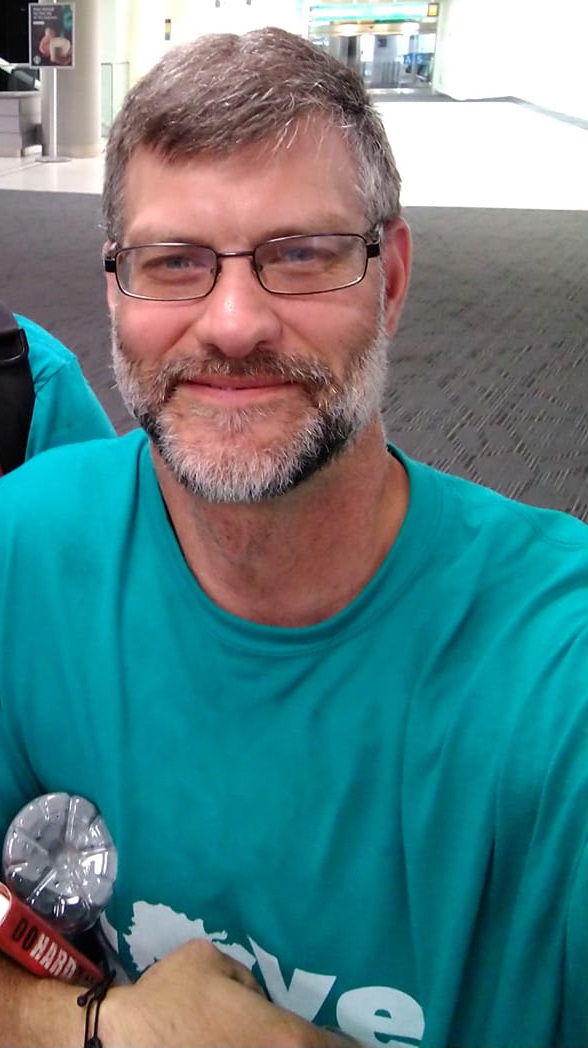 Ben Granger '96, Licensed Nursing Home Administrator, Arbors at Mifflin in Mansfield
"There are hundreds of people who can do the job I do, but the thing that makes me different is that I am doing it with Christ in mind. This was modeled for me at Malone by many people, especially Dr. Kim Phipps and Russ Thorn and the whole grounds crew. The verse I work by is James 1:27. I am caring daily for widows and during this time where visitors are restricted, all of my residents are orphans."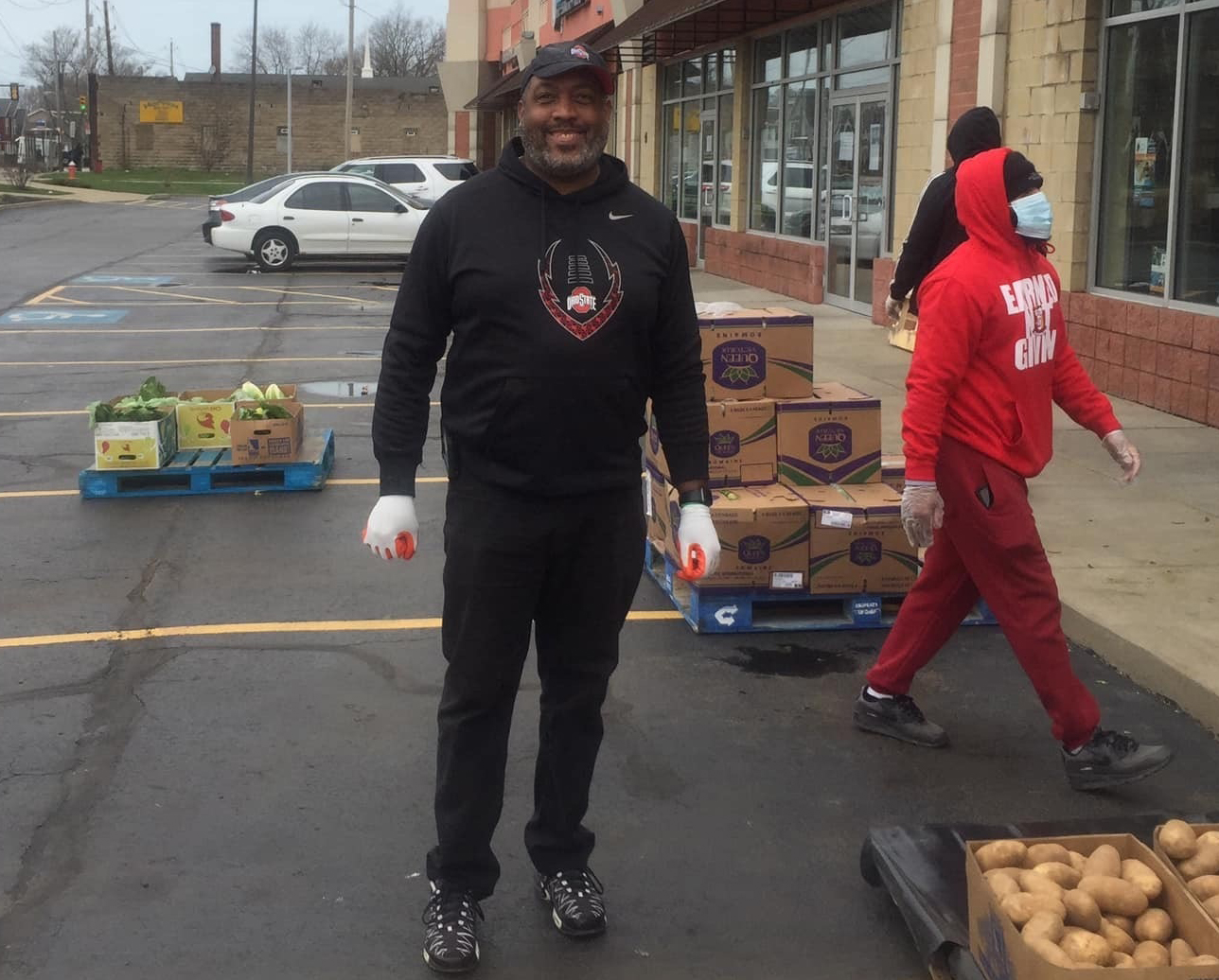 Blaine A. Griffin '93, Council Member, Ward 6 for the City of Cleveland
"It's my goal to continue fulfilling the Malone mission of faith and service in my daily work! Recently, my colleagues and I have passed legislation to establish a moratorium on evictions for families who have lost jobs or have been affected by COVID-19. I am serving on the grant distribution committee, which is made up of corporate, philanthropic, and civic leaders that are giving grants to agencies that provide direct service to seniors and families impacted by Coronavirus. I am also eager to roll up my sleeves to help distribute food and make well-check visits with law enforcement personnel to seniors, children and families in distress in Cleveland, Ohio."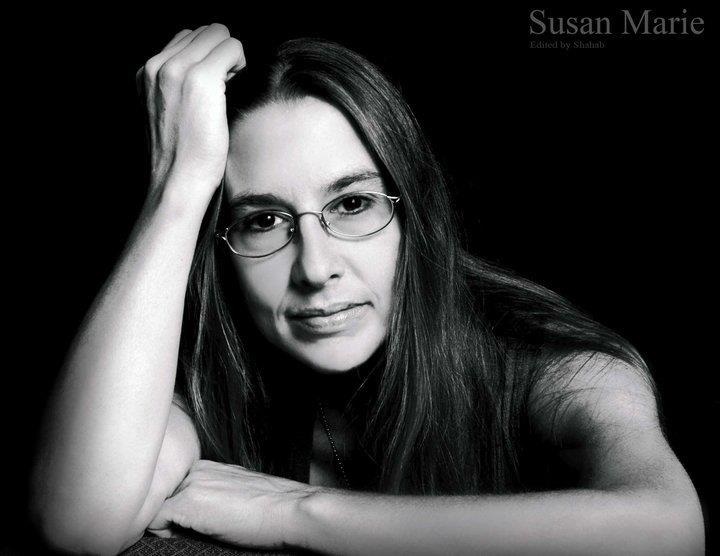 Susan Horvatits '21, Clinical Mental Health Counseling student
"It is not a coincidence that Dr. Kaelber recently shared free telemental health training with our class, nor is it a coincidence that I'm currently taking Trauma and Crisis Counseling now, too. I live in New York State, an epicenter for the rise of COVID-19, and Governor Cuomo has asked students, mental health professionals, all health-related workers to volunteer as helpers during such stressful, anxiety-inducing, and lonely times. I am one of the numerous volunteers and have already taken the World Health Organization (WHO) training to further educate myself about the virus and this crisis to alleviate misinformation that is circulating. We will utilize phone, Skype, whatever technological means we wish to support those who are isolated, alone, and need someone to talk to or to facilitate referral to licensed professionals, mental health counselors and psychiatrists. I cannot reiterate enough what gifts Malone has already given me. I am so grateful and thankful to be able to help people, and especially glad that Malone's educational experience in our program is a psycho-spiritual one, because right now, people need hope."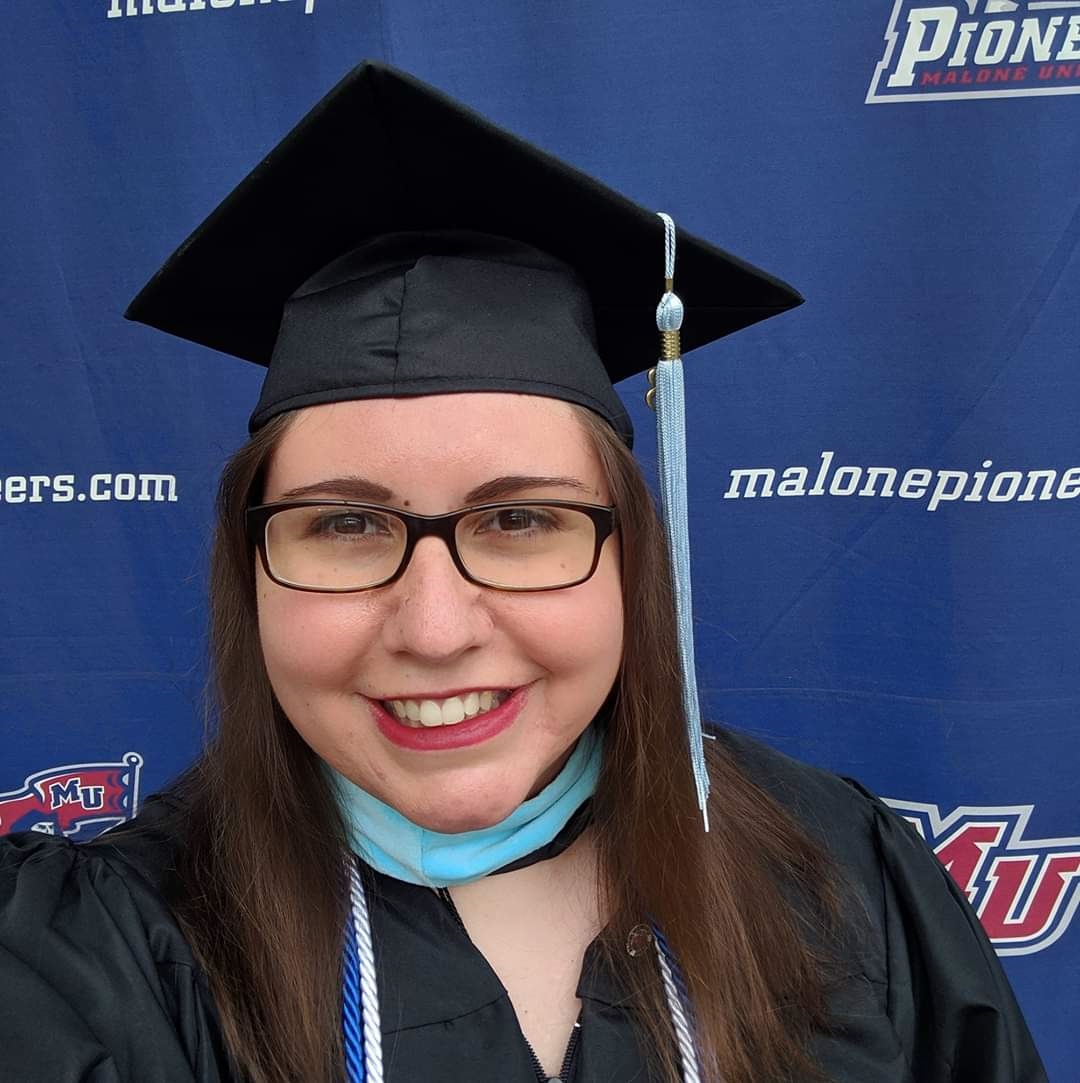 Kylie Leicht '18, school-based therapist at Red Oak Behavioral Health-
"Even during COVID-19, no two days in my work are the same. One moment, I'm sitting in my makeshift bedroom office with my white noise YouTube video playing, waiting for replies from parents because the EHR program is currently down. Or maybe I find myself driving around Akron, dropping off meals provided by Akron Public Schools to my clients and their families, talking to them through screen doors about their lives and seeing their dogs. It's messy and complicated and at times frustrating, but it's beautiful, too. My agency coworkers and awesome case managers are creatively collaborating to support our clients. We share strategies and resources, pitch in to update treatment plans, or deliver meals and make check-in calls. I'm proud to be a part of this dynamic field and I'm grateful for my training at Malone because it prepared me to be a helper during this difficult time for my students and their families. Thank you Malone, for showing me how to be a light during darkness and uncertainty."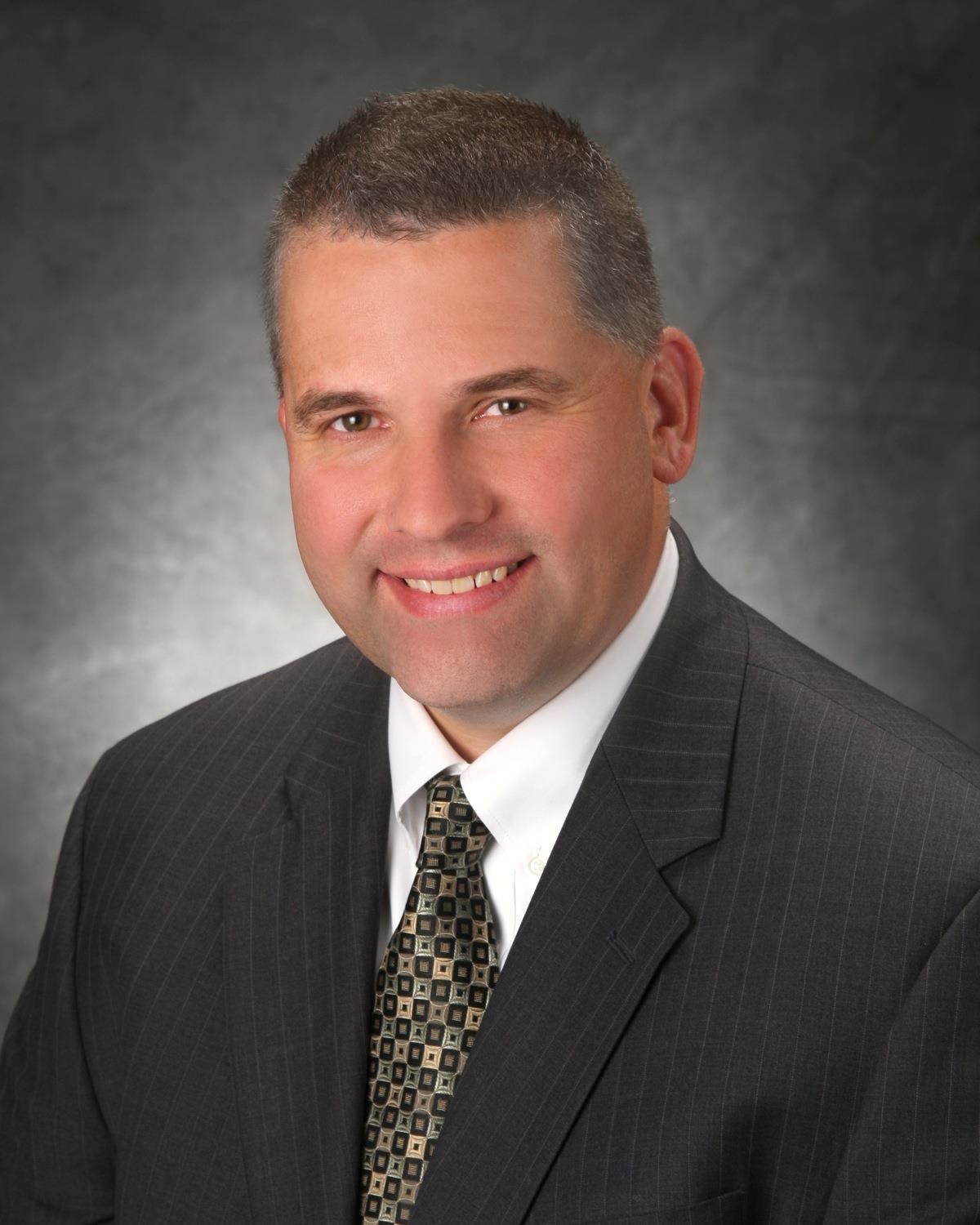 Brent May '95, District Superintendent, Plain Local Schools-
"I try to live out Malone's Mission daily by demonstrating compassion, empathy, and love in the Plain Local Schools community during this difficult time."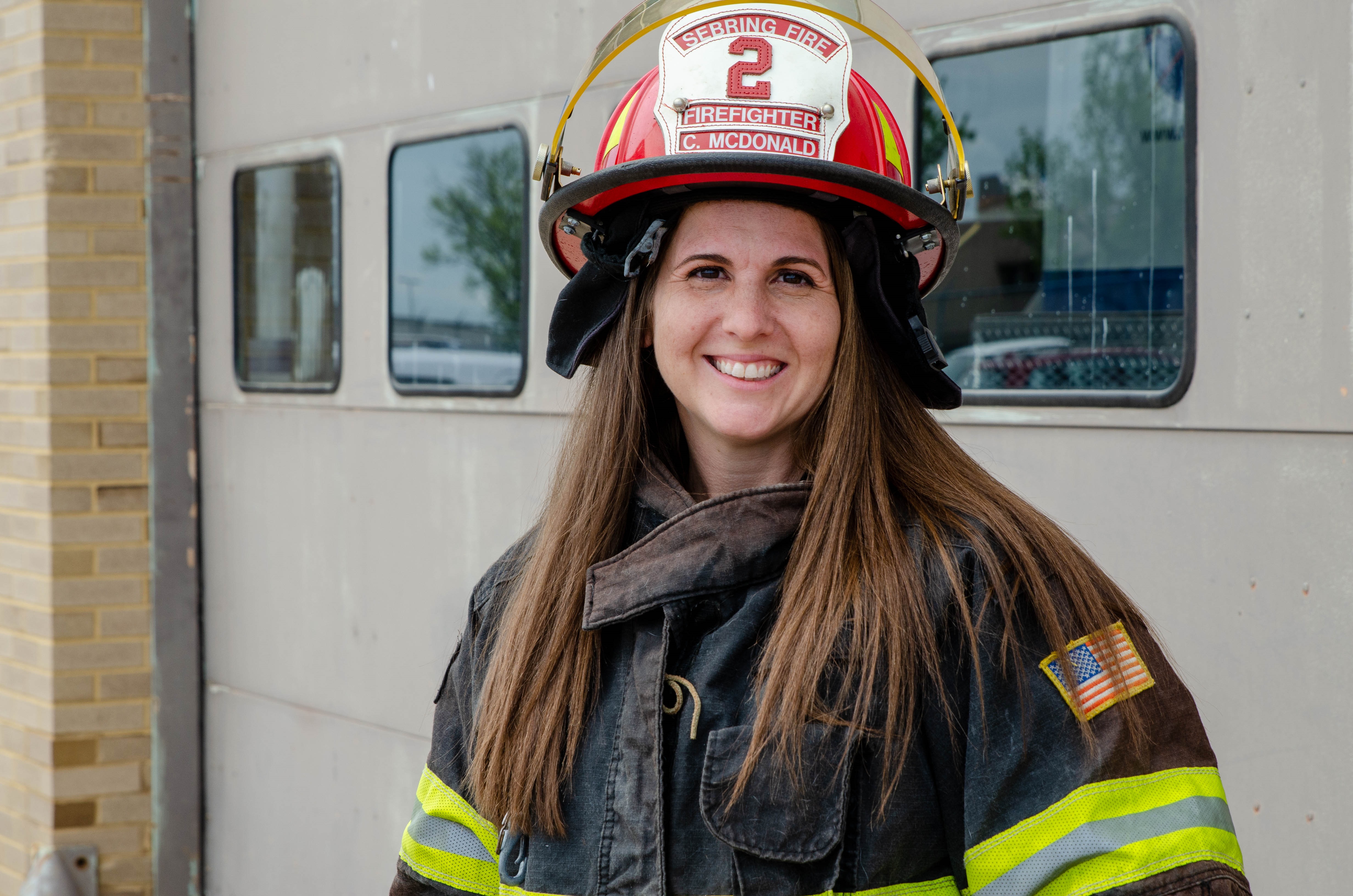 Candice McDonald '08 '12, Firefighter, Winona Fire Department & Special Agent, NASA
"In my roles, we are called to serve and help others adapt to the rapidly changing environment. The act of service is often unseen, and can come through advocacy, education, prayer and giving. Everyone has a role during a crisis, and these unseen roles are of vital support to those of us who work on the front lines to meet the needs of the most vulnerable. My Malone education reinforced my drive to serve time and time again, and it encourages me to see Malone continue to equip our next generation of servants for a hurting world."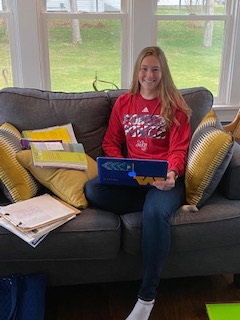 Emily O'Dell '17, 7th-grade science teacher at Wooster City Schools
"Malone has taught me that, in my role as a teacher, I should not only care about my students' grades in class but also their social and emotional well-being. Teaching and learning from home has been an adjustment for me and for my students. We are learning to communicate through online sites, which has been helpful, but nothing can truly match our in-class interaction."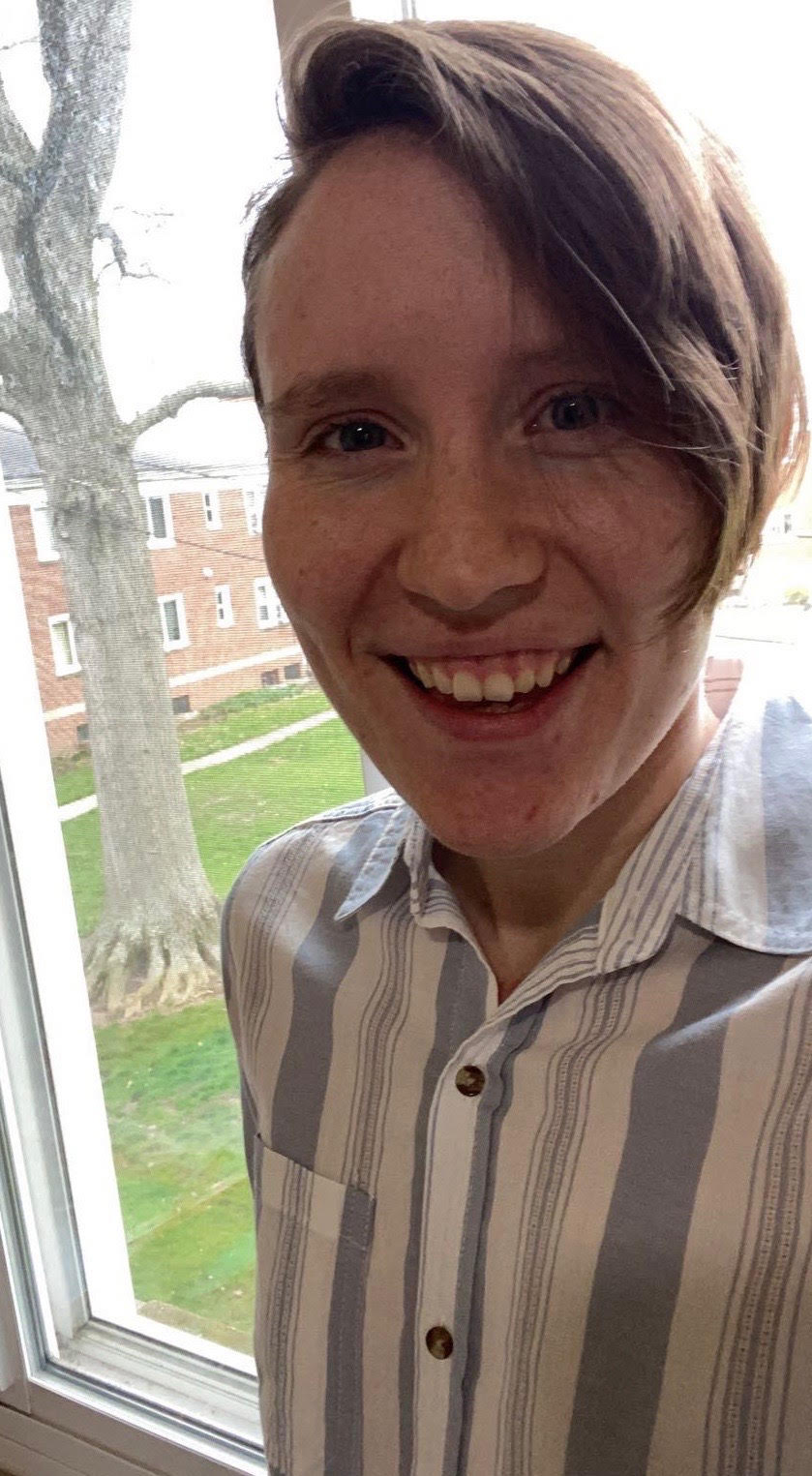 Becca Parkhurst '18, Community Mental Health Worker at OhioGuidestone
"I am incredibly grateful for how consistently my Malone experience showed me how to think holistically about the world around me. Working in the mental health field during COVID-19 brings new challenges daily, but thinking of each client as an individual comes naturally to me and is needed now more than ever. Thank you to all the faculty and staff who taught me how to identify and honor the image of God in every person, every moment, and every interaction, no matter the circumstance."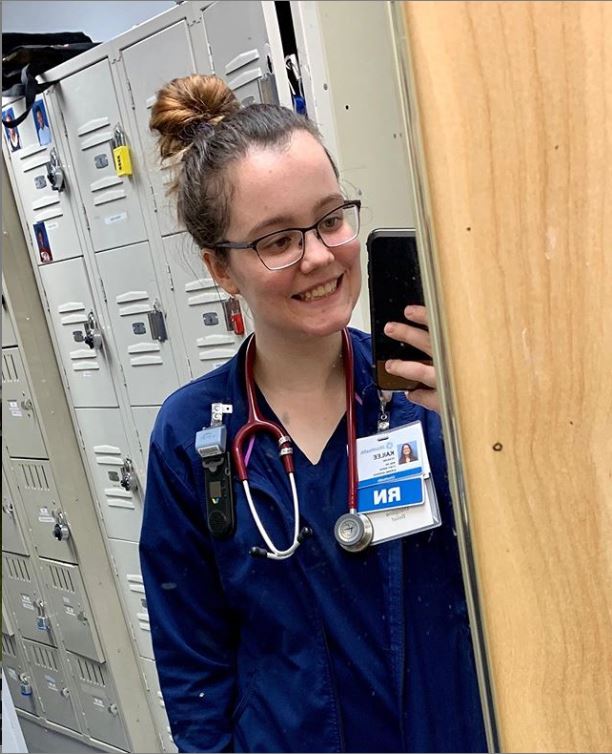 Kailee Perkins '19, Observation/Rapid Diagnostic Floor (RN) at Grant Medical Center
"As a nurse in my first year, I realize more and more every day all of the ways Malone prepared me for this difficult work. Right now, I can only think about my patients and how they're feeling: I'm their primary caregiver, their family, the one to listen to their concerns, one of the only faces they may see for a week. Malone's values continue to fall into play as I care holistically for my patients."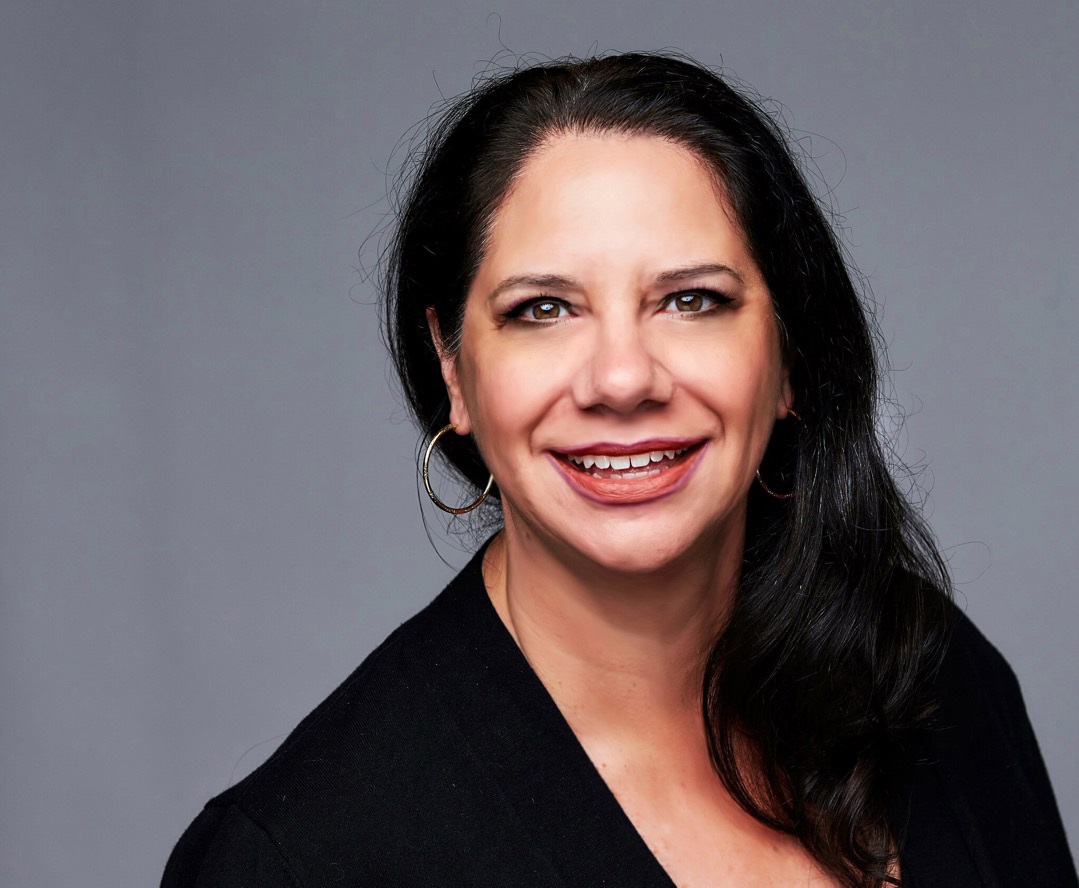 Beth (Altomare) Scheller '93, Chief Operating Officer, YMCA of Youngstown
"A lesson I learned while at Malone was that the God of Hope can fill me with joy and peace when I trust in Him, so that I may overflow with HOPE in the power of the Holy Spirit as I serve others. During these times of crisis, the person who has the most hope has the most influence."
Visit the alumni webpage to learn more about Malone University alumni.